I spent the last week in Kingsport, TN. I traveled there to see my 81-year-old aunt whose health had been declining dramatically. She passed away about four hours after we arrived.
And while the week was filled with mixed emotions, the bright part of it all was spending time with family. On Wednesday night, we went to dinner with my cousin Stacy and his family to a restaurant I hadn't tried before: Stir Fry. Good spot if you are traveling through Kingsport.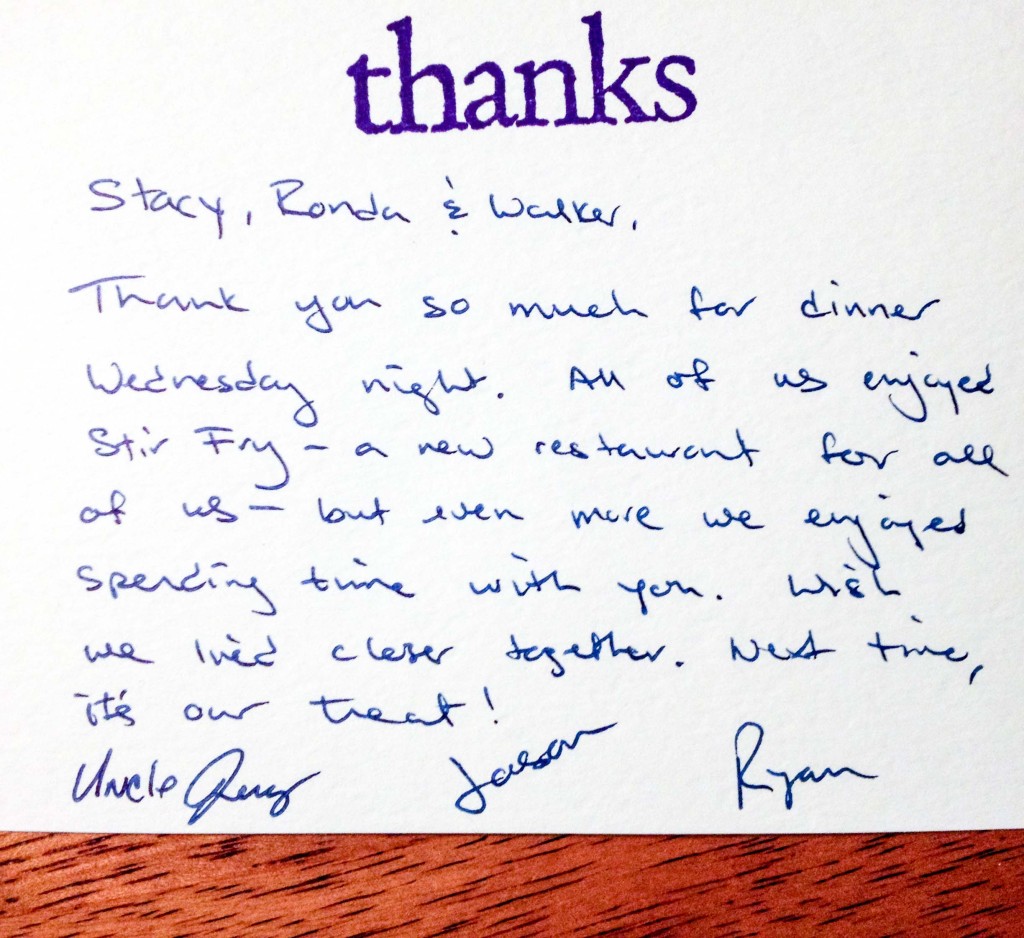 Stacy, Ronda & Walker,
Thank you so much for dinner Wednesday night. All of us enjoyed Stir Fry – a new restaurant for all of us – but even more we enjoyed spending time with you. Wish we lived closer together. Next time, it's our treat!
Uncle Jerry, Jason, Ryan