I thought I would do something different today – leave a letter anonymously somewhere around town. It's an idea that I got from a project called Letters Left in London.
So I stopped in for lunch at Teaism in Dupont and left my letter on the window sill. I tried to be rather discreet and leave it there with nobody seeing me. I think it worked, but then I wanted a photograph of it and that certainly drew some attention, but apparently not that much because after taking the picture I took my food upstairs and enjoyed my lunch.
I sat there and peacefully enjoyed my asian barbecue chicken kebab while wondering if anyone had picked up my letter. Perhaps someone would come upstairs with it in hand. That might be interesting. I didn't leave my name on it or even my return address…perhaps I should have, but I can do that next time. Today I was nervous leaving it there, it was like I was doing something wrong. My heart skipped a bit faster.
The letter was still comfortably leaning against the sugar canister when I left some thirty minutes later.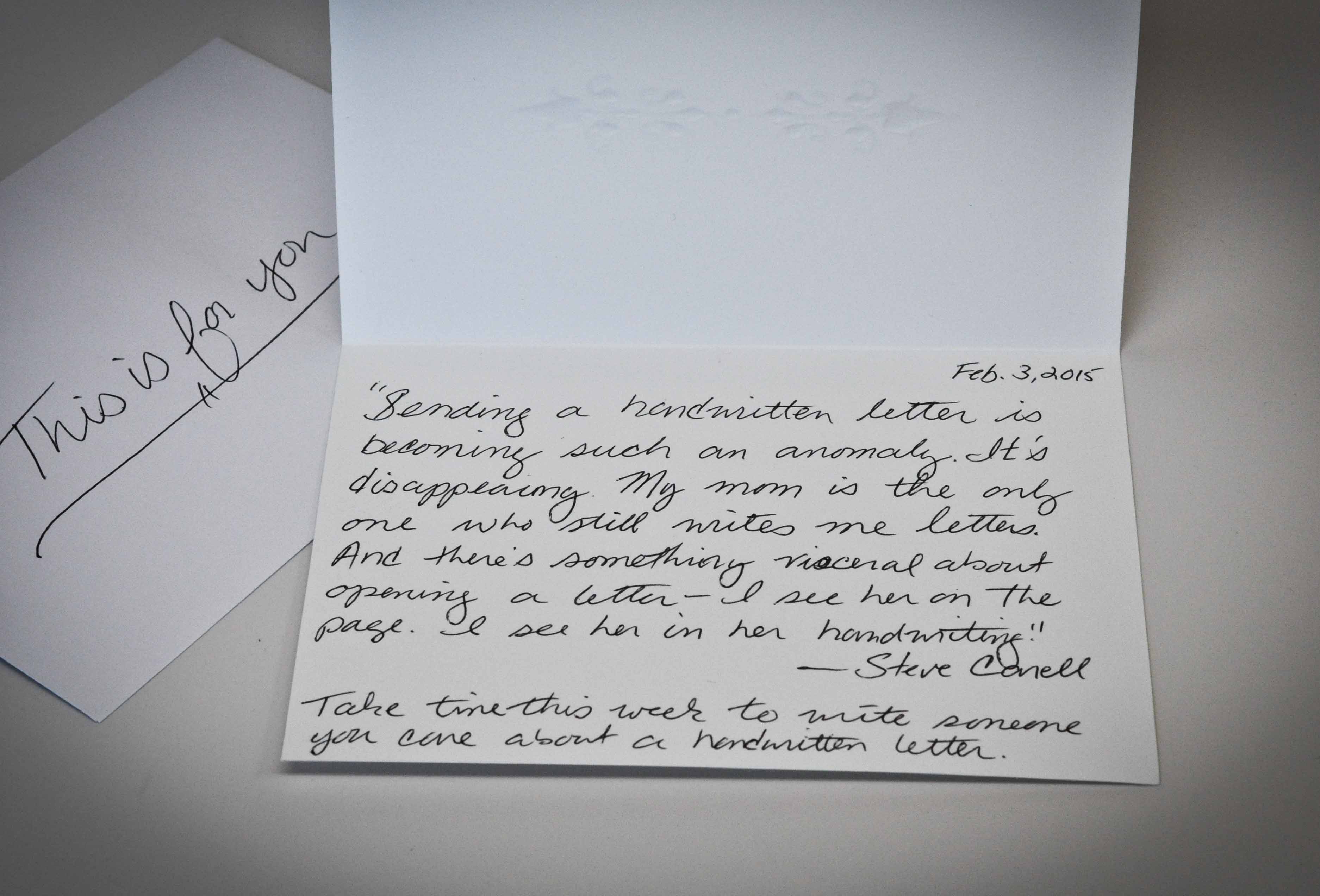 "Sending a handwritten letter is becoming such an anomaly. It's disappearing. My mom is the only one who still writes me letters. And there's something visceral about opening a letter – I see her on the page. I see her in her handwriting." – Steve Carell
Take time this week to write someone you care about a handwritten letter.