I worked for Brian seven years ago – his enthusiasm coupled with his business and marketing acumen make him one hell of a leader. My business took me within a few miles of his Carlisle, MA home and it worked out for us to grab a beer together. By the way – I found this wonderful Arturo stationery at Rugg Road Paper Company on Charles Street in downtown Boston. The natural rough edges give it a subtle sophisticated character.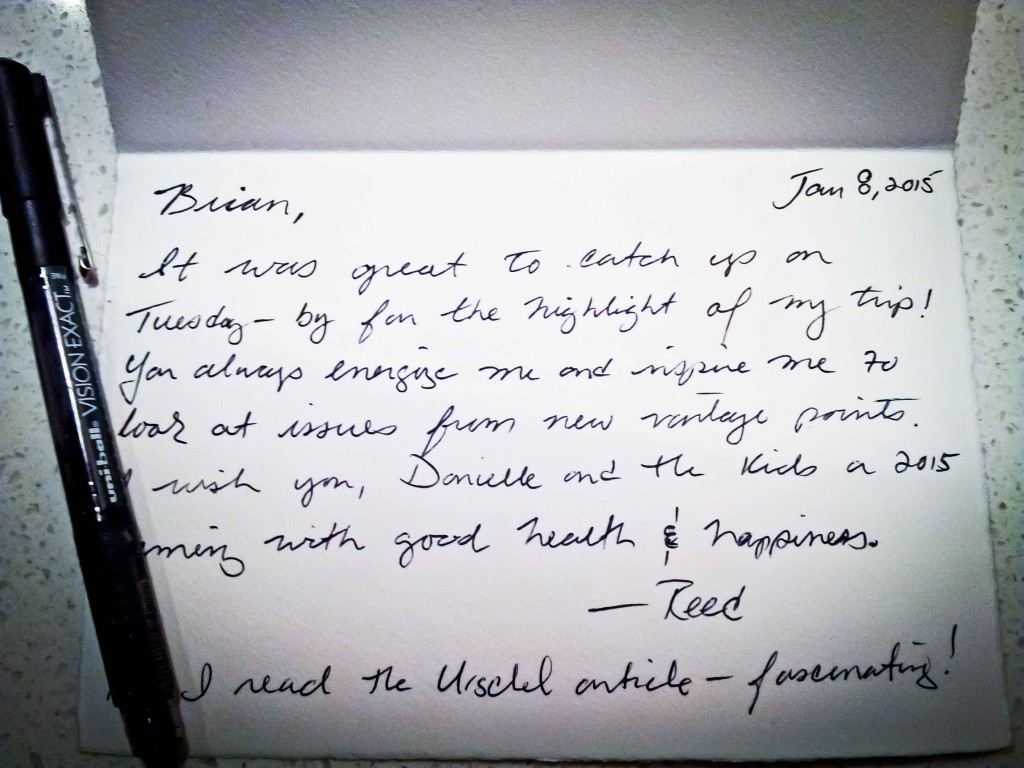 Brian,
It was great to catch up on Tuesday – by far the highlight of my trip. You always energize me and inspire me to look at issues from new vantage points. I wish you, Danielle and the kids a 2015 teeming with good health and happiness.
Reed
PS. I read the Urschel article – fascinating!