In a recent issue of Street Sense, I came across an open letter to the U.S. Post Office from a man named Gary Minter. He's struggled with housing and doesn't have a permanent address. Even using shelters and other agencies to receive mail for him causes challenges. Gary decided to write the post office and ask for their help to fix problems that anyone dealing with homelessness faces.
He has a "general delivery" address in Las Vegas where he is living right now – he used to be here in Washington, DC. I hope my letter gets to him.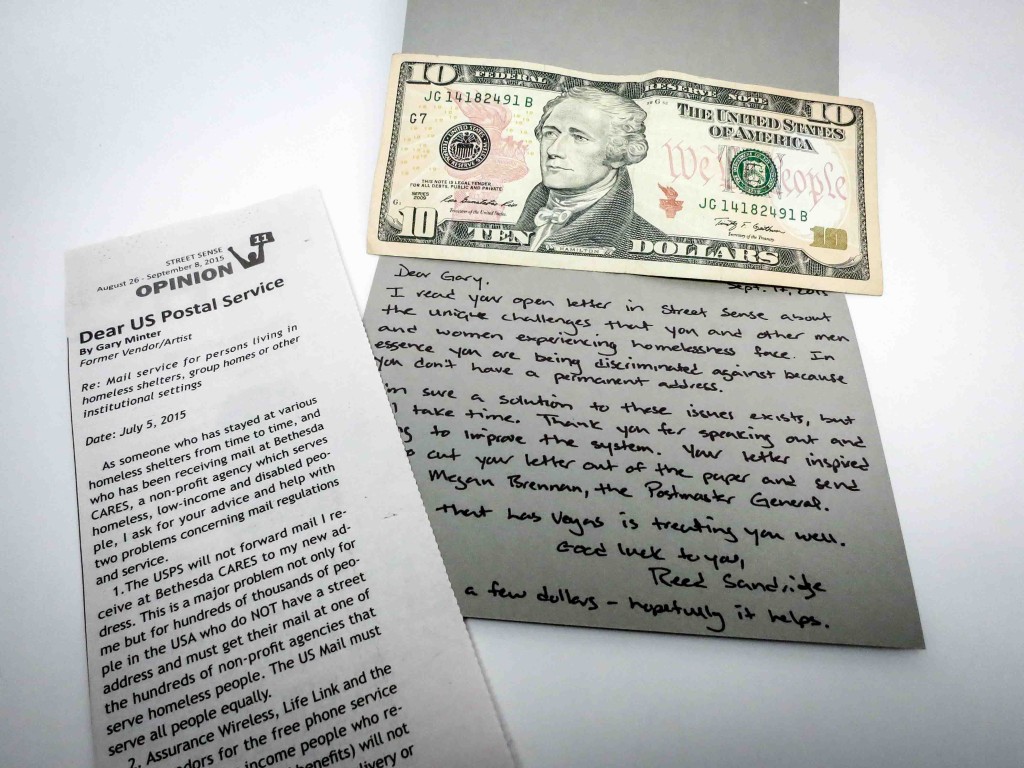 Dear Gary,
I read your open letter in Street Sense about the unique challenges that you and other men and women experiencing homelessness face. In essence you are being discriminated against because you don't have a permanent address.
I'm sure a solution to these issues exists, but will take time. Thank you for speaking out and trying to improve the system. Your letter has inspired me to cut your letter out of the paper and mail it to Megan Brennan, the Postmaster General.
I hope that Las Vegas is treating you well.
Good luck to you,
Reed Sandridge
P.S. Here are a few dollars – hopefully it helps.