This is my third letter to U.S. Postmaster General Megan Brennan. I also wrote to her on Day 51 and Day 135. For an organization whose passion is mail – I can't say that I'm impressed with their ability to respond to mail sent to them. I never received any responses from my two previous letters and I probably wont receive one to this one either – and frankly I don't care. I'd just be happy if she or someone on her team responds to Gary Minter.
Gary is the man who I wrote to on Day 260. I was touched by his open letter to the USPS that was published in Street Sense about the challenges he faces due to his housing status. It's my hope that Gary gets a thoughtful responses from someone at the Post Office.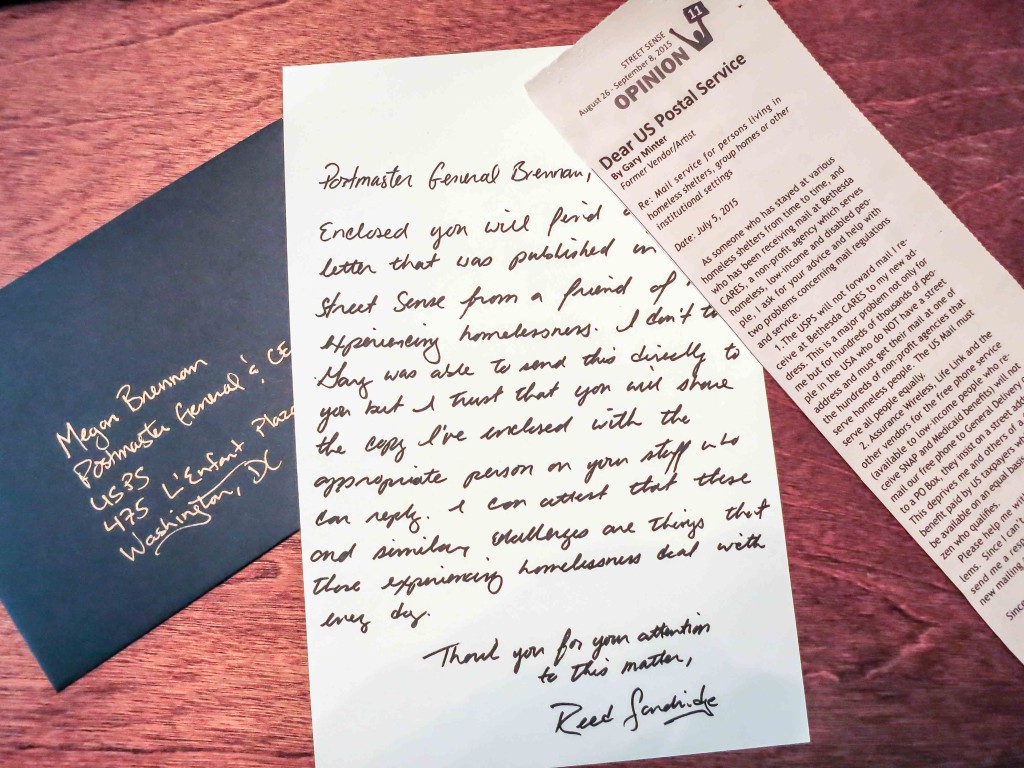 Postmaster General Brennan,
Enclosed you will find an open letter that was published in Street Sense from a friend of mine experiencing homelessness. I don't think Gary was able to send this letter directly to you but I trust that you will share it with the appropriate person on your staff who can reply. I can attest that these and similar challenges are things that those experiencing homelessness deal with every day.
Thank you for your attention to this matter,
Reed Sandridge