Many of you know about my friend Anthony whose hard work and determination got him into housing after 20 years on the streets. Last night we celebrated two years of housing with about 40 friends at Rumors Bar and Restaurant in DC.
Two of the guests were from a doctor's office across the street that has been so kind to Anthony. The doctor, who I've seen for years, agreed to treat Anthony for free. Him and the entire staff are wonderful. Lynn and Bianca came stopped by the party to support Anthony – they were awesome!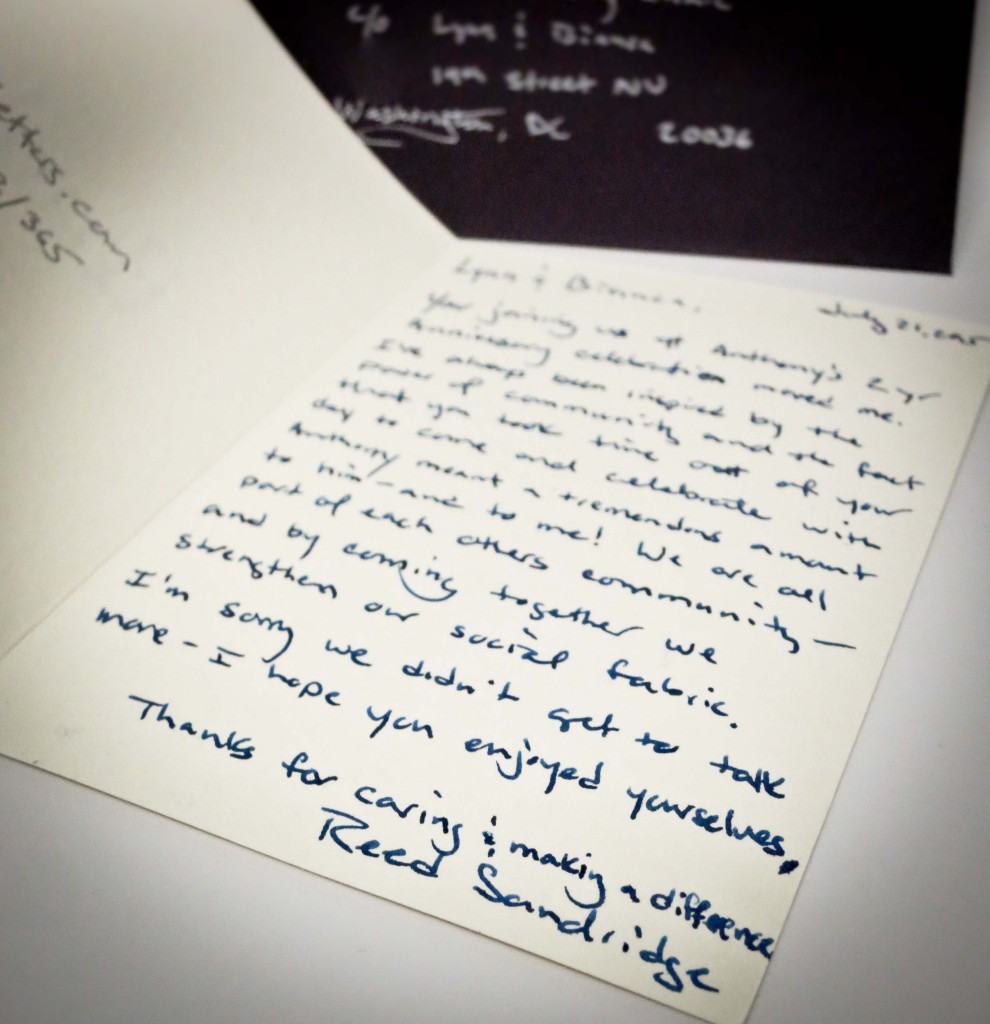 Dear Lynn and Bianca,
Your joining us at Anthony's 2 yr Anniversary celebration moved me. I've always been inspired by the power of community and the fact that you took the time out of your day to come and celebrate with Anthony meant a tremendous amount to him – and to me. We are all part of each other's community – and by coming together we strengthen our social fabric.
I'm sorry we didn't get to talk more – I hope you enjoyed yourselves,
Reed