When I travel, it's easy to fall behind on writing letters. Sometimes it's easier to leave some anonymous notes around the cities that I'm visiting. I did that on Monday night at the Met's game and tonight I thought I would leave a note at the Red Sox game, however, Sox tickets were going for no less than $40 so I skipped the game.
I'm staying in Charlestown, MA tonight. There's not a whole lot of places to go for dinner near my hotel – to be honest, there is only one place: Tavern at the End of the World. It's a good join – they had some nice live music and I had an interesting chat with a guy fresh back from a trip to Florida on his Harley.
I ate dinner there and enjoyed a couple of local beers. I took a few minutes while I was there to write today's letter.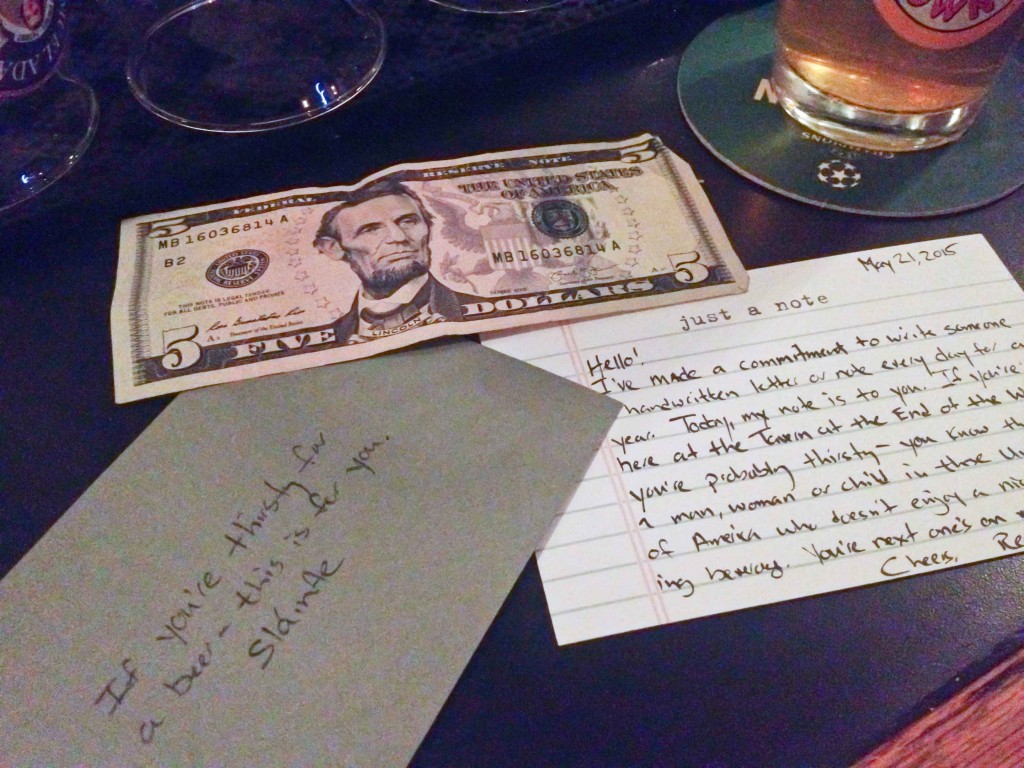 Hello!
I've made a commitment to write someone a handwritten letter or note every day for a year. Today, my note is to you. If you're here at the Tavern at the End of the World, you're probably thirsty – you know, there is not a man, woman or child in these United States of America who doesn't enjoy a nice cold, refreshing beverage. Your next one is on me. 
Cheers,
Reed