A letter or phone call from President Carter would be epic. Happy birthday Kim!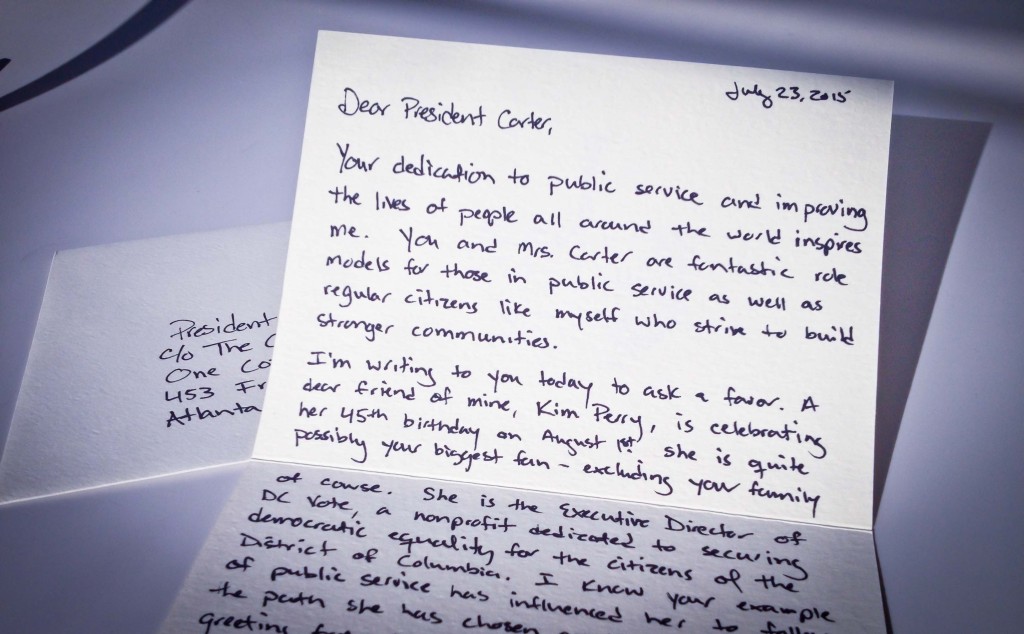 Dear President Carter, 
Your dedication to public service and improving the lives of people from all around the world inspires me. You and Mrs. Carter are fantastic role models for those in public service as well as regular citizens like myself who strive to build stronger communities.
I'm writing to you today to ask a favor. A dear friend of mine, Kim Perry, is celebrating her 45th birthday on August 1st. She is quite possibly your biggest fan – excluding your family of course. She is the Executive Director of DC Vote, a nonprofit dedicated to securing democratic equality for the citizens of the District of Columbia. I know your public service has influenced her to follow the path she has chosen and a birthday greeting from you would mean the world to her. I hope that you will consider this request. Her contact details are:
<removed> 
With respect and admiration,
Reed Sandridge