I spent a good portion of Wednesday with Jon – a colleague who is an expert on conservation in the Eastern Himalayas. He gave a talk that evening that was excellent – Jon is talented at using storytelling to effectively engage his audience. He spoke passionately about the region – especially Nepal, a country that has suffered such terrible loss over the last month.
Jon lives in New Jersey and spends a great deal of time in Asia – so this doesn't happen that often. I was very thankful to have the time with him and learn more about the projects that he is managing.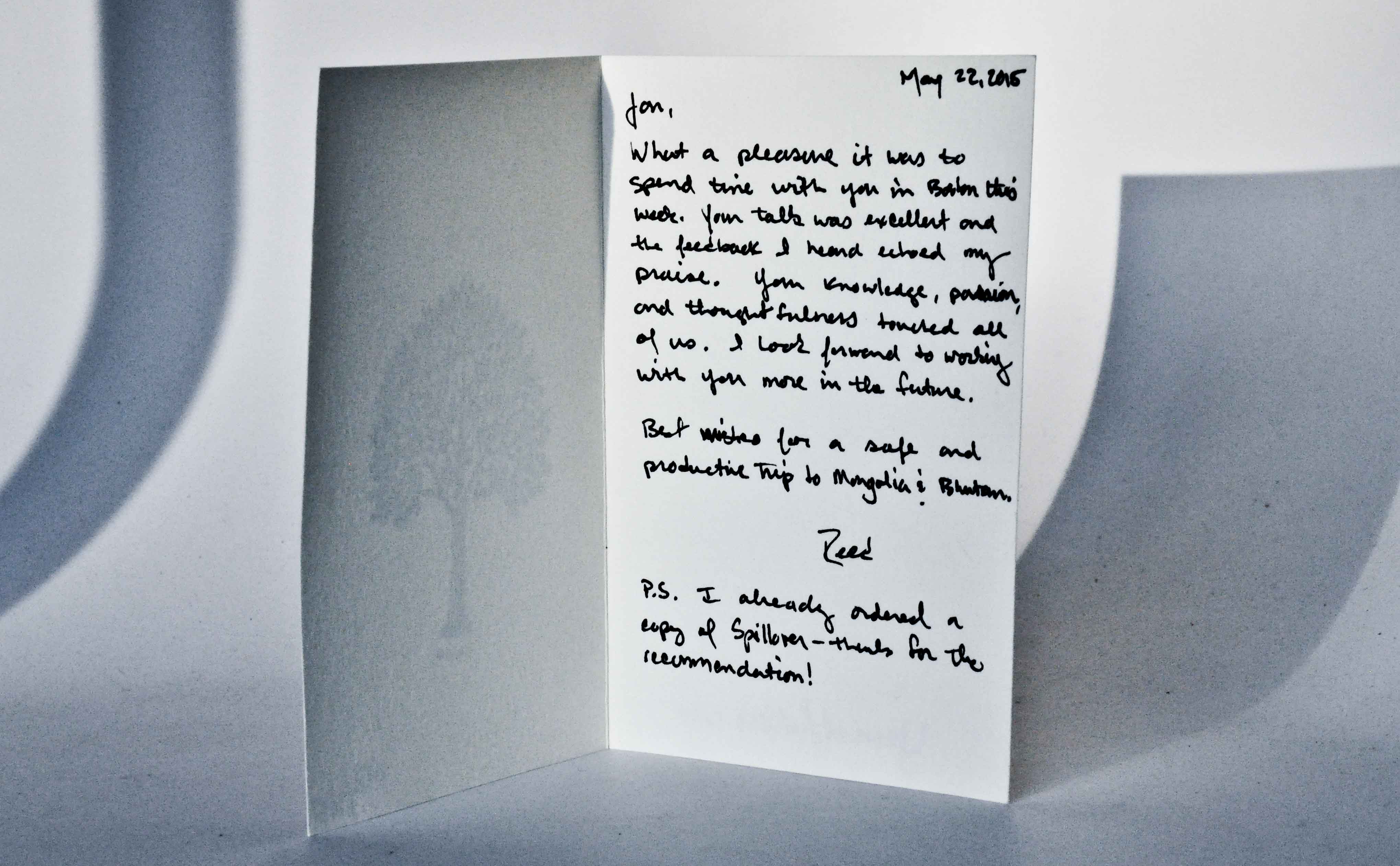 Jon,
What a pleasure it was to spend time with you in Boston this week. Your talk was excellent and the feedback I heard from others echoed my praise. Your knowledge, passion and thoughtfulness touched all of us. I look forward to working with you more in the future.
Best wishes for a safe and productive trip to Mongolia and Bhutan.
Reed
P.S. I ordered a copy of Spillover – thanks for the recommendation.