I found out that the artist of one of my favorite pieces of art in our nation's capital, literally in the Capitol, lives just a few miles outside of the District. I thought I'd let him know that his beautifully crafted bronze statue of Frederick Douglass inspires me every time I see it.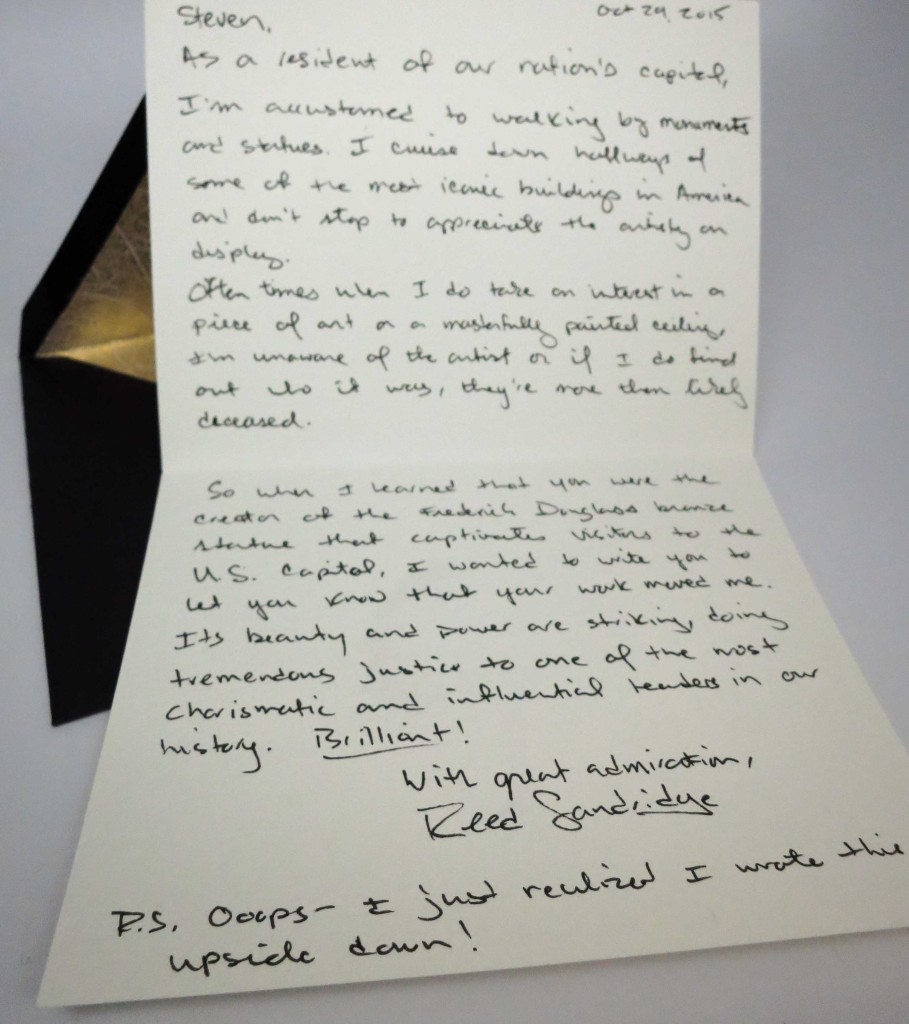 Steven,
As a resident of our nation's capital, I'm accustomed to walking by monuments and statues. I cruise down hallways of some of the most iconic buildings in America and don't stop to appreciate the artistry on display.
Often times when I do take an interest in a piece of art or the masterfully painted ceiling, I am unaware of the artist or if I do find out who it was, they're more than likely deceased. So when I learned that you were the creator of the Frederick Douglass bronze statue that captivates visitors to the U.S. Capitol, I wanted to write you to let you know that your work moved me. Its beauty and power are striking, doing tremendous justice to one of the most charismatic and influential leaders in our history. Brilliant!
With great admiration,
Reed Sandridge
P.S. Ooops – I just realized I wrote this upside down.