Last week I attended the funeral of my Aunt Sue. Although funerals are always sad for me, the coming together of family helps us heal. One person that I got to see last week was my Aunt Betty – Sue's older sister. I know she has not been feeling well and I wasn't sure she was going to be able to make it to the funeral.
Aunt Betty, along with my Uncle Larry, made the trip to Richlands for the funeral. She looked great and I was very happy that she was there.
Today is her birthday and I wanted her to know that I was thinking about her.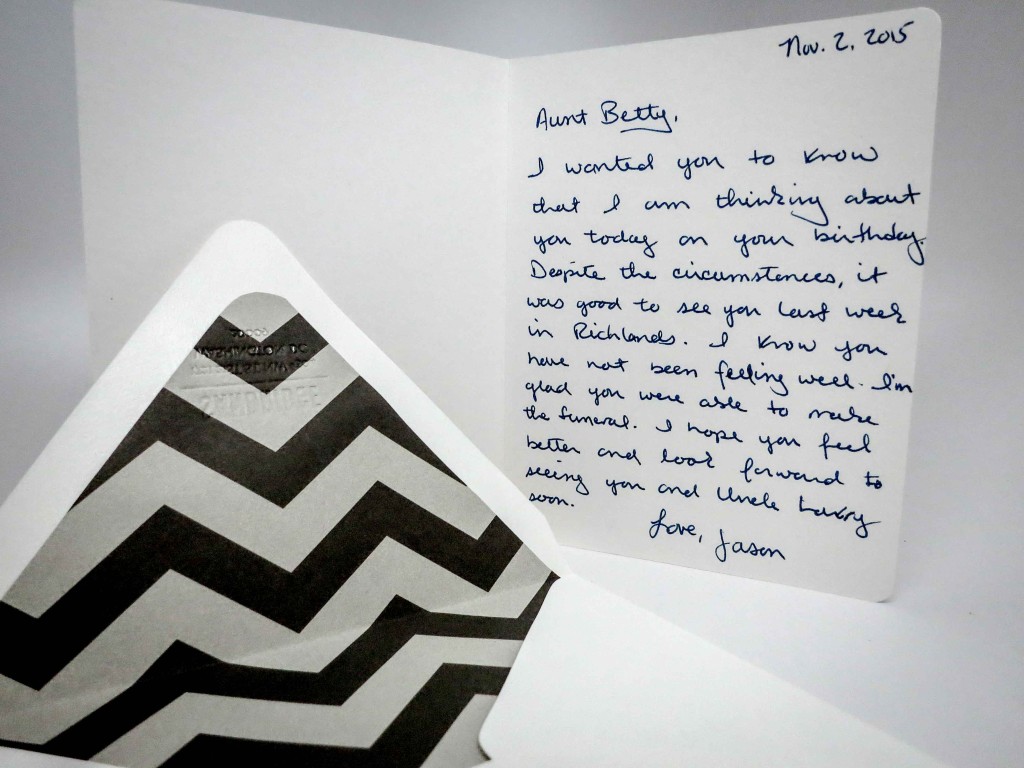 Aunt Betty,
I wanted you to know that I am thinking about you today on your birthday. Despite the circumstances, it was good to see you last week in Richlands. I know you have not been feeling well – I am glad you were able to make it. I hope you feel better and look forward to seeing you and Uncle Larry soon.
Love,
Jason