Trea Turner is a 22-year-old professional baseball player. He's one of the fastest players in the game. When he played at NC State, he stole 57 bases which was more than the team total of 158 Division I teams. Tonight he proved not only is he fast and a good defensive player, but he can also hit the ball out of the park.
You've got to check this guy out. It's not just that he's talented, there is something about him that seems to embody the love of the game. It was a lot of fun to watch him hit that home run tonight.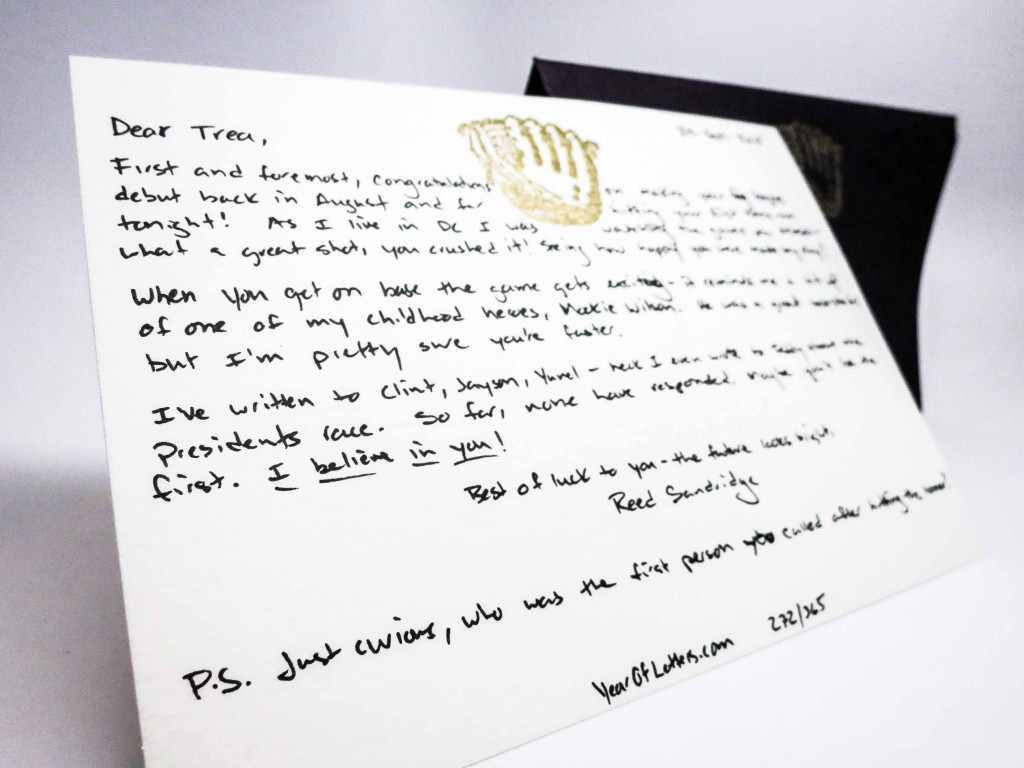 Dear Trea,
First and foremost, congratulations on making your big-league debut back in August and for hitting your first home run tonight. As I live in DC, I was watching the game on MASN – what a great shot. Seeing how happy you were made my day!
When you get on base, the game gets exciting – it reminds me a bit of one of my childhood heroes, Mookie Wilson. He was a great base stealer – but I'm pretty sure you're faster.
I've written to Clint, Jayson, Yunel – heck I even wrote to Teddy about the Presidents Race. So far, none have responded. Maybe you'll be the first! I believe in you.
Best of luck to you – the future looks bright,
Reed
P.S. Who was the first person you called after you hit the home run?