Trader Joe's is a strange but wonderful grocery store. On one hand, I get frustrated with them due to their limited selection. But just when I'm starting to take my business elsewhere I find some really awesome product. Or one of their quirky employees will make my day. I think that's really what wins me over, the people. They actually seem happy there.
I left an anonymous letter with a five dollar bill at the Trader Joe's in the West End neighborhood of DC today. I placed it under a box of Trader Joe's Sublime Ice Cream Sandwiches. They are amazing and a crew member there once told me that they saved her marriage on more than one occasion. Ok, so that might be a stretch, but I figured if they could bring some happiness to someone, I'd like to make that happen.
By the way, if you're a fan of TJ's, check out my letter on Day 31 to Trader Joe's CEO Dan Bane.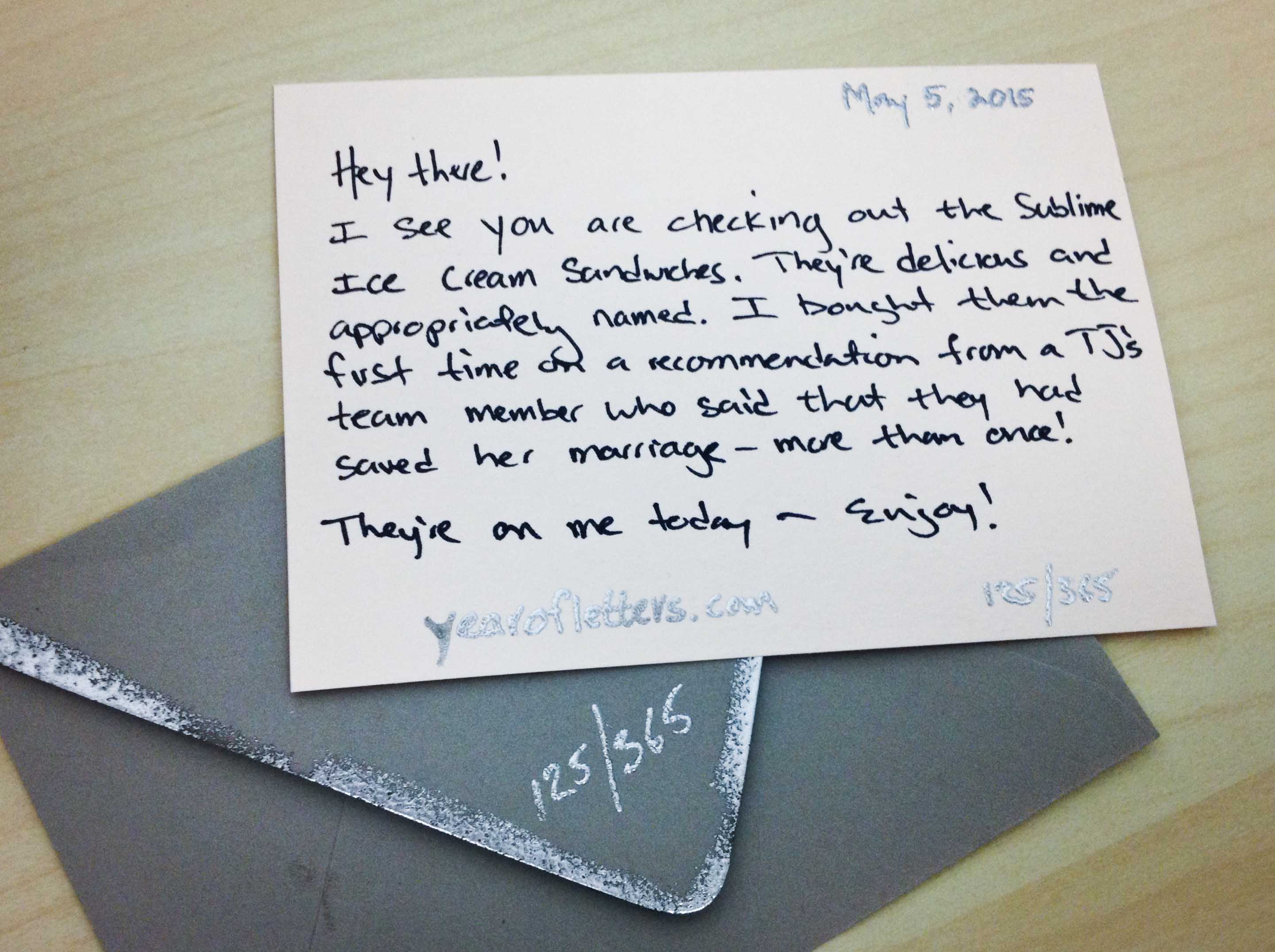 Hey there!
I see you are checking out the Sublime Ice Cream Sandwiches. They're delicious and appropriately named. I bought them the first time on a recommendation from a TJ's team member who said that they had saved her marriage – more than once! They're on me today. Enjoy.