My friend Patricia still cherishes handwritten correspondence. She chooses the paper carefully and writes thoughtful, handwritten notes regularly.
I thought for her birthday I would make her a card. I embossed the happy birthday note on the front of a paper that I purchased at Paper Source.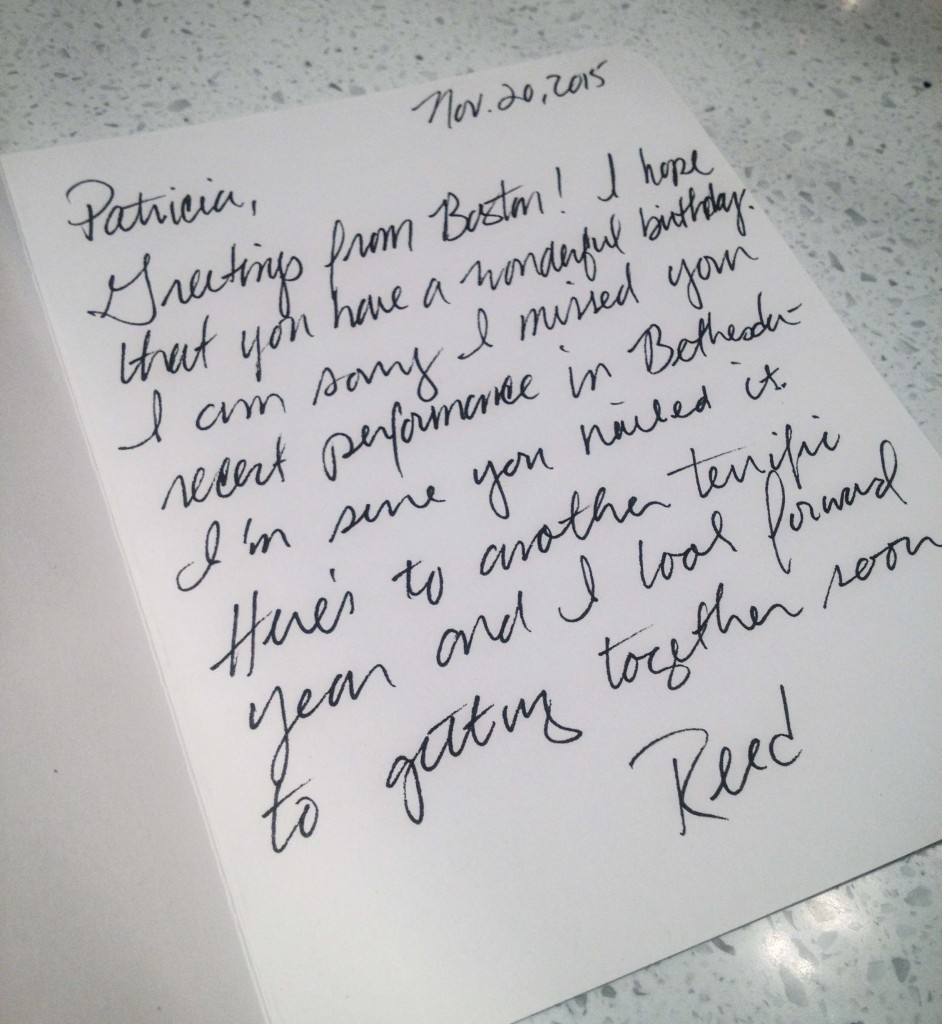 Patricia,
Greetings from Boston! I hope that you have a wonderful birthday. I'm sorry I missed your recent performance in Bethesda – I'm sure you nailed it.
Here's to another great year and I look forward to seeing you soon.
Reed